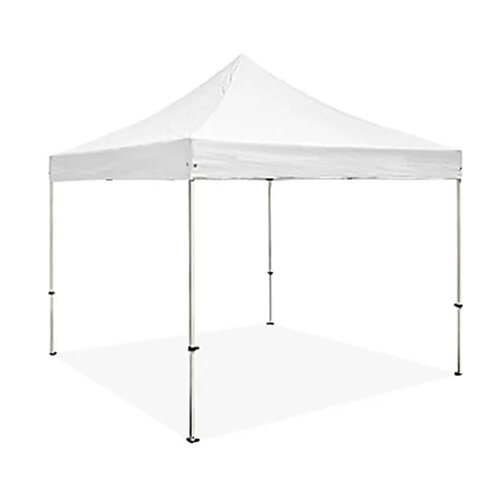 10x10 White Pop up tent
Actual Size: 10x10
Setup Area: 10x10




Introducing our 10x10 White Pop up Tent, the perfect solution for all your outdoor events and activities. This versatile and durable tent is designed to provide shade and protection from the elements, ensuring a comfortable and enjoyable experience for you and your guests.
Crafted from high-quality materials, our 10x10 White Pop up Tent is built to last. The sturdy steel frame provides excellent stability, while the waterproof and UV-resistant canopy offers reliable protection against rain or harmful sun rays. With its white color, this tent adds a touch of elegance and sophistication to any outdoor setting.
Setting up this tent is a breeze, so we will have it set up quickly for your event.
Versatility is key when it comes to our 10x10 White Pop up Tent. Whether you need shelter for a backyard party, a trade show booth, a sporting event, or a farmers market stall, this tent has got you covered. The spacious 10x10 dimensions provide ample space for various activities and allow for easy customization with your events decorations. Safety is our top priority, which is why our 10x10 White Pop up Tent is engineered with stability and durability in mind. The tent features adjustable height settings and secure fastening mechanisms to ensure a secure and stable structure, even in windy conditions.